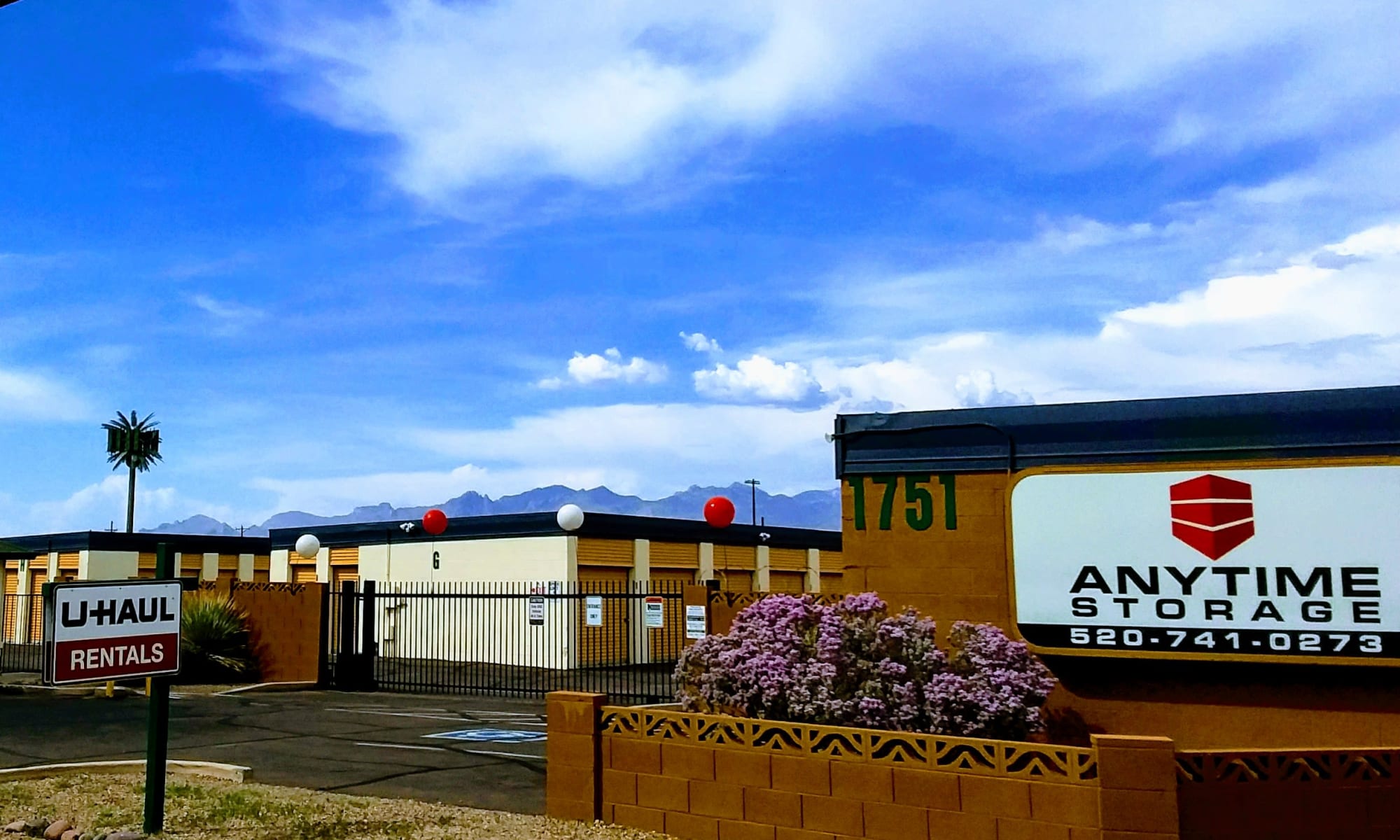 Tucson Storage Units
Anytime Storage is your affordable self storage facility. Our newly renovated facility provides a complete suite of storage options for personal, business, vehicles, or boats. Anytime Storage has blended the latest in automation technology with world class service to provide our customers with the friendliest and most convenient storage solution possible. During office hours, you will be greeted by well-trained staff, ready to assist you at a moment's notice.
Friendly and Professional Staff
Let Anytime Storage be your one-stop-shop for all your moving supplies. Keep it simple and let us help you pack, haul, and store your belongings. 
Tenant Insurance
Packing and Moving Supplies
Drive-Up Access
Great Freeway Access
Across the street from the Sheriff's Department
We are here to assist you at Anytime Storage in Tucson, AZ. Give us a call.